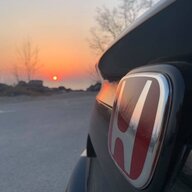 First Name

Juice
Joined

Oct 18, 2020
Messages
Reaction score

21
Location
Car(s)

'18 LX Sedan

So in relation to above said, I have looked on Google and have contacted TDotPerformance and nowhere can I find such exhaust systems to exist to swap out of the stock exhaust. I feel like being an LX owner is a curse in a sort of way. Being the poke-and-laugh from everyone who's above an LX. The unfortunate-late-to-catch-up little brother of the Honda Civic family with my limited features. The flaccid airless balloon compared to all you big shiny Civic eggplants out there lmao.
Anyways, to the point! The flaccid point!
I'm pretty much looking for a deep throaty type of exhaust but not a fart can.
Something like this:
Something like DNA Exhaust, or deep as the Magnaflow in the video.
The only exhaust systems I was only able to find were the following from CarID and other sites as well :
- Invidia - N1 Stainless Steel Cat-Back Exhaust System
- Blox Racing - 304 SS Cat-Back Exhaust System
- Injen - Stainless Steel Cat-Back Exhaust System
Both Blox and Ingen sounded like your generic fart can and reminded me of the pizza truck from Toy Story like some kid with terrible acne delivers pizzas in it after school. Invidia is a pass I suppose.
Any exhaust shop recommendations are welcome. Can only reach areas from Barrie to the GTA.
So a few last questions.
1. If I can't find an exhaust system, would I be better off just getting an exhaust tip? (Tbh, I'd rather not go there as I feel like exhaust tips are for losers haha)
2. Hypothetically, would it be possible/would it still work to put in an exhaust system from a different trim, provided that undercarriage adjustments would be made to fit the dual exits?
3. Am I really doomed without hope with my LX?
Thanks all.
- Juice.