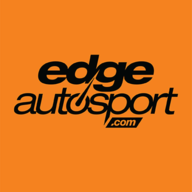 First Name

JP
Joined

Jul 19, 2017
Messages
Reaction score

102
Location
Car(s)

2017 Honda Civic Si

Hello guys,
First,
check out our blog for the build
. It'll be a little more in depth than the forum and you'll be able to subscribe to it so you'll get updates when we post about it and various other blogs you might be interested in. We're not spammy, we try to put out good info. We'll still cross post the build here.
Here are some pictures of it in the shop along with our other Honda....
What we like
Power potential
Factory turbo!!!
Cool seats
Tune-ability
Surprisingly cool interior features and dash displays - not usually a thing we care too much about but we'll take it!
Handling is ridiculous out of the box for a 24k car
Styling is really nice IMO
What we don't like
If you're 5'5" like me, the seat belt cuts into my dang neck!! Oh well. It's a little annoying but not crazy.
This clutch....is it actually working? We can't feel it lol.
What we're going to do
We like to keep a few things to ourselves so we won't give it all away but you can count on all bolt-ons getting put on as well as custom tuning. We're sort of power junkies around here so we'll always make that a priority. Wheels, tires, and suspension are a must on any proper build so look out for that. We have some other tricks up our sleeve that we think you'll really like so keep an eye out!