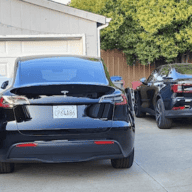 First Name

A
Joined

Oct 4, 2018
Threads
Messages
Reaction score

3,923
Location
Car(s)

2022 Polestar 2, 2010 Lexus IS 350 Sport

I have a 2018 Civic Si with about 6,500 miles on it. I live in San Jose, California where the weather is very mild all year round. I got the car in June, so have been driving it all summer, where the temperature has been varying between mid 70's to the high 90's. Now that it is October, the mornings temps have dropped to about 48 to 55 degrees F. That last two mornings the temps were about 48 degrees F with moisture on the Windows and I had to use the defroster. I also noticed the last two days that performance seemed to be off, I have to go down harder on the gas and rev it higher than usual. Of course I only do this after it is properly warmed up. Also shifting into 2nd and 4th gears seemed more notchy than usual. Later in the day when I left work, the temp was about 75 F, and the car performed as usual.

This morning was warmer with no moisture in the air, around 55 degrees F, and the car performed well. It delivered smooth power, even while not fully warmed up. I also have a 2006 Toyota Camry SE, I never had this issue with it and it drives the same no matter what the outside temp is.

So what I was wondering if anyone else is experiencing the same thing, or is it just me?