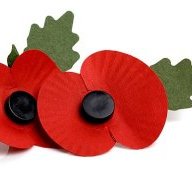 Joined

Mar 21, 2016
Messages
Reaction score

4
Location
Car(s)

2017 Civic Hatchback Sport Touring 1.5 Turbo
Vehicle Showcase
This is the second time it has happened, almost in the exact same spot.
Driving to the airport, had adaptive cruise control and lane keep assist turned on when all of a sudden I received 4 warnings:
CMBS x2, ACC and RDM warning lights all came on and error messages appeared while driving on the highway at 100 kph. This is the second time it has happened.
I took it to the dealer the first time, and they said they couldn't find anything except a general error code, which they cleared. This is now more than annoying, and has become worrisome. Anyone else experience this? And is there a solution that you guys know of?
The car is a 2017 hatchback sport touring. I tried to upload a video, butthe format isn't supported.
UPDATE 1: Took the car in for service. They cleared the codes, but they weren't able to replicate the malfunction. I spoke with the shop foreman, who gave me his direct contact info. Once I'm done with my exams next Thursday, I'll go down the same stretch of highway, and will try to replicate it myself. If succesful, I will call the foreman and take the car directly to serive.
UPDATE 2: 27 April. I drove the same route this afternoon around 11 am as when the errors occurred, but with no success of recreating them. The only variables are time of day and weather conditions (it was damp outside the first time, and the second time there was slight rain). I'll keep chipping away at this and will continue to try and figure out what's going on, but as of now the car runs fine.
Last edited: