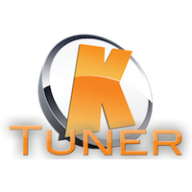 First Name

J.R.
Joined

Jul 10, 2017
Messages
Reaction score

2,901
Location
Website
Car(s)

2017 Si

Hello Civic X enthusiasts and Civic K20C2 fans,
Those who have been a bit skeptical as to what a tune really accomplishes with the K20C2, it's not without reason. When I tuned the Civic K20C2 engine for the first time the ridiculous drop in the power curve from the factory just never sat well with me. It looked downright awful. I could not imagine Honda putting a vehicle out tuned like that. I never posted dyno results because of this. While gains were obviously present, what if they weren't 100% accurate? I certainly don't want to misrepresent what we do here and I certainly don't want to misinform customers who may be looking... For anyone that asked about gains we mentioned a conservative figure of "10whp gains in the power dip by lowering VTEC and altering other parameters".
Well, I finally got another Civic K20C2 MT to verify our original results and try to push it a little further with what I've learned about the logic on this ECU since our original tuning session. It did the exact same thing on the factory pull - a huge dip in the power curve. I was able to achieve even better results this time around, as I picked up some additional power in the heart of the power band. Take a look at our dyno session.
Now I'm happy to post our latest dyno sheets! Up to 22 WHP / 18 lb-ft in the heart of the power band and 7 WHP peak to peak. It's no longer a debate whether tuning is worth it on the NA 2.0L and I imagine the upcoming
@RV6
downpipe will help even more.
For those who already grabbed a unit and trusted our word, thank you and I'm so glad we were able to solidify this for you. For those of you who will now become a part of the family... welcome aboard. We're looking forward to having you here.
The latest tune will be in the next update of the software.
Thanks for taking a look!
J.R. - KTuner