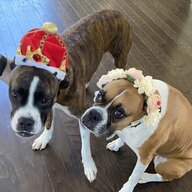 First Name

Santiago
Joined

Oct 3, 2020
Messages
Reaction score

11
Location
Car(s)

Fiesta ST

Anyone using Chemical Guys products? I tried them out on the new R and def not happy with the products I used/bought.

I went out to one of their local stores since I didn't want to wait on shipping of other brands. I bought the wax stripping soap(worked good), their ceramic spray and a liquid wax.

Two weeks ago I washed washed the car with foam, then with the stripping soap, then Iron X, quick hand wash, dry the car. pull the car in the garage, clay bar, ceramic spray...let that sit overnight and waxed the next day. Followed all the instructions on the bottles and let the ceramic spray cure for plenty of time.

Today I hand washed the car with Chemical Guys soap that I have been using for 2 years or so and it pretty much wiped away all the ceramic and wax layers. It is barely or not beading at all.
I noticed it wiped the layers away after a couple sections so I switched up to a Chemical Guys snow foam soap. It also wiped away the ceramic and wax layers.

So are their products crap? I don't think I did anything wrong when applying the products.

I've used both of these soaps on my previous car with Maguiers ceramic spray and it lasted a couple months.