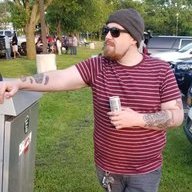 Joined

Jun 22, 2016
Messages
Reaction score

7
Location
Car(s)

2016 chevrolet silverado custom dbl cab

Over the last two weeks with cold weather and all my car has been taking considerably long to heat up. Even in the mid 20s I've had to drive for over 20 minutes to see the temp guage even show up. I've already been through the new recall and verfiied with my local dealer and service advisor that the service was properly performed. After the TSB for oil dilution, I've found that my car still takes just as long, if not longer to heat up and get to "normal" operating temps.

My theory is that the thermostat may possibly be stuck open, and preventing the engine from heating up properly... But i've yet had a chance to confirm this. I'm past the 60k mile warranty period and I'm still seeing oil dilution in my vehicle.

I took my car into the dealer 2 days ago after work in the evening and they confirmed that my oil level is a little over a quarter inch above the second line on the dipstick and performed a free oil change. They looked pretty puzzled and concerned.