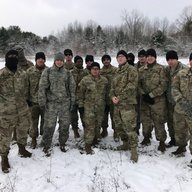 First Name

Daniel
Joined

May 2, 2020
Threads
Messages
Reaction score

4
Location
Vehicle(s)

17 Honda Civic EX

At the moment I do pizza delivery, so yesterday out of nowhere I started to get really bad acceleration (loss of power really). I was thinking it was my CVT starting to go out, so when i went to turn on my car, it cranked about an inch and stopped. I tried starting it multiply times and eventually it starting cranking but no start. i had to jump start it and it eventually started but I completely lost power+boost and after 3-5mins of driving, it started to overheat and smoke started coming out the tailpipe.
Today, I got it checked at the dealer and they saw that the coolant had mixed with the oil and coolant was leaking from the back of the engine, i didn't really ask where specifically, but at least compression came out good. I bought it brand new and now its at 71,000 miles with no extended warranty.

SOOOO, im wondering if I should just get the gasket replaced or the hole engine? I am hoping that somebody has experienced this to see whats the best way to fix this.
My biggest worry is if the turbo or the hole engine will go bad sooner int he future since the coolant has mixed in with the oil. The only thing I can think of that could of cause it is because i would not let the engine cool down properly when coming back from delivery's.