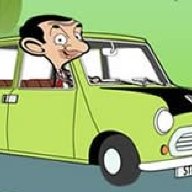 First Name

Geoff
Joined

Aug 27, 2018
Messages
Reaction score

1,453
Location
Car(s)

2018 Honda Civic SI Coupe. . . . . . . .1987 Nissan Maxima Wagon. . . . . . . . . . .1987 Nissan Pulsar NX . . . . . . . . . . . . . . . . . .1987 Nissan Maxima Wagon (2nd Donor Wagon for parts)

Some time ago I posted about fitting a Direct TPMS system
My understanding is that the HONDA oem INDIRECT TPMS will only detect a low tire pressure if that tire with the low pressure is the only one going low. If all tires go low by the same amount, the Indirect TPMS will not alarm.

The Indirect TPMS system is only really designed to detect when ONE tire starts to go low (typically because of a puncture), and since all cars (sold in the USA, manufactured after a certain date ) ) are required to have some sort of Tire Puncture/low pressure waning system, the INDIRECT TPMS was the cheapest way for Honda to achieve this, as it is only really Software, looking at already measured parameters, (ie wheel rotation speed).

ie The Honda INDIRECT TPMS is NOT going to alarm as winter approaches, and the weather gets colder, resulting in all 4 of your tires, having decreased tire pressure.

For about $30, you can get a DIRECT TPMS with its own display, and then you can tell if any tire pressure changes, measured to 0.1 PSI (absolute accuracy may not be that high, but that is far better than 6-7 Psi )

https://www.ebay.com/itm/Wireless-S...ring-System-4-External-Sensor-US/323913168430

I have one fitted in the SI.. Works very well. Only negative is that it is that the display is not that Bright, so is difficult to see in strong sunlight.

Not so bad for me, as I am able to keep the car in a garage, and at the start of any trip, it is then really easy to read in the shade, and I always know what my starting pressures are. It also alarms with both Visual and Audio alarms, if any tire pressure (or Temperature) goes outside of limits, I can adjust & set myself on the unit.
The system worked VERY well, but the only complaint I had was that the screen was not that bright.
The screen used a VFD type display ( which was not very bright at all)
Recently I can across the same looking TPMS system, but this used a LCD display.
GREAT -- may be brighter, so I bought one .. BUT it was dimmer than the original VFD one.
But here is the Good news.. There is Nothing you can do about the dim VFD display.
However, the brightness of the LCD display is directly relayed to the brightness of the LED backlight.
As it is supplied, the LCD version has low brightness Leds, so that they do not drain the unit's battery,
BUT - there is nothing stopping you adding addition VERY BRIGHT leds, and having those powered directly off the unit's USB charging port . (5v)
So I added 4 12Mcd leds two on each side, and the Result was FANTASTIC.
(does require a little care and work to do .. taking about 1 hour)
It now matches the Head unit display in Brightness ...
Example: This pic was taken at night... it looks even better is daylight, and like the Head Unit display, it does not get washed out in bright sunlight. (
will add a Day time shot tomorrow
)
Bottom line is .. it is far better than the former VFD display model (once the LCD one has been "Super Charged, with additional LED lighting)
Last edited: