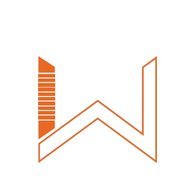 REDEFINE the Aftermarket
Elite Sponsor
First Name

Vincent
Joined

Nov 24, 2017
Threads
Messages
Reaction score

4,423
Location
Website
Car(s)

19 Ruckus, 18 SI, 18 CTR, 14 Ridge, 22 Si, 22 EX
Vehicle Showcase

Hey everyone,
This is a thread I have been meaning to make for a while now just never really got around to sitting in front of a computer is starting it. Why it took me so long to make, well you know running the business, development, life. etc. But here she is, the official thread for the drop-in turbocharger upgrade for the FK8 from 27WON. If you are one of the many who have seen and
followed this thread here,
then you know the origin of this story. For those who don't read on and I will share the story.
When the 10th generation Honda Civic came out and we all saw that it was factory turbocharged equipped we knew this platform was going to be a home run. GDI technology, OEM forced induction, and all the electronics to dial it in it was clear you could have a small yet powerful package and that is what we have seen. My background came from GDI and turbo technology for many years.
Has the platform has been growing and people wanted to upgrade the turbos everyone started going with OTS turbos and retrofitting them to make power. While that sort of works for one-off stuff and non-OEM turbo applications it's not really the most efficient way to upgrade turbos on modern cars. We knew how important packing and control is on modern engines so for us true drop-in turbos were the only route to go. We delivered on that with the W1 and W2 turbos for the L15. Going off of the popularity of that we had many FK8 owners ask for a drop-in turbocharger as well. It was something we had been thinking on for a while but I don't like to just jump into a project until I understand the end goal for it. The cool thing about this project is you guys (this forum) defined it. You told us what you wanted and I said I'll make it and that is what we are aiming for.
This project actually started over a year ago now and we have been working, developing, and testing for 12+ months now but I am just now more formally writing about it.
Going full circle here without writing an essay you guys wanted
- A Drop in unit
- a unit that works with all OEM parts and all the popular aftermarket bolt-ons
- 500whp capable
- able to make power on the stock fuel system and have the ability to grow with you for those who upgrade fuel systems later
~ $2000 price point
I feel confident we can deliver that and that is what I am to have to market this year for everyone.
I open this thread up to any questions you guys have. I will post often as I get closer to a release. I have had running units for a while now and have been pretty happy with what we have been able to deliver thus far.
Lets make 2022 epic.
Last edited: