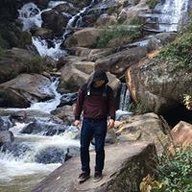 First Name

John
Joined

Feb 13, 2020
Threads
Messages
Reaction score

12
Location
Website
Car(s)

1985 Toyota CelicaSupra, 2019 Honda Civic Hatchback Sport

Purpose
: The stock sound system was "OK" but I wanted something that shook the windows a little.
$2000 budget sound system upgrade. I had some of the materials already so it was easier for the wallet. This thread will be updated gradually when the videos have been edited.
I will be leaving the radio stock and upgrading everything else in the car. Most of the items used will be listed below. If you guys think I should link give links to the items let me know.
Most items just arrived during Christmas 2019:
BIG 3 Upgrade
: Why?! If you look at your negative Battery terminal you'll notice all your electrical components are dependent on 1 single 4 AWG wire. This is really bad when running aftermarket devices that demands and strains the electrical charging system.
Big 3 Upgrade Part 1 (prep)
:
Big 3 Upgrade Part2 (Install)
:
Installing Power cable through firewll and finding ground
:
Power cables:
Amp rack:
You decide where you want your amp(s) to be installed. This is just where I decided I wanted to place my amp(s).
I would recommend deciding where you want your amps before installing any wires so you know how long to make the cables. Some wires may be too short and some may be too long. You could make your cables extra long, however, now you need to bundle and hide them somewhere.
Front Speaker + Tweeter + Wires:
Rear Speaker + Tweeter + Wires:
DIY Radio Harness + Speaker signal wire:
Tuning:
ITEMS
:
Radio
: OEM (Thinking of installing the Android radio)
DIY Radio Harness
: Metra part#
70-1731
and a
71-1731
Signal wire
: Sky High Car Audio 9 Wire OFC 18 AWG 9 Wire Cable (needed since the OEM radio didn't have RCA output)
Line driver
: Audio Control LC7i, ARC (
RCA
: (3) Sky High Car Audio 3 ft (needed 1.5 ft or shorter for my build)
4 Channel amp
: Rockford Fosgate T400-4
Mono amp
: Rockford Fosgate T1500-1
Speaker bracket
: 6.5 speaker bracket for Hondas (
If you live in a humid moist location use something weatherproof such as plastic, If using wood "SEAL" the wood thoroughly to protect it from absorbing moisture
)
Front speakers
: CT Sounds Meso 2-way component
Rear speakers
: CT Sounds Meso 3-way component
Subwoofer
: (1) Sundown SA-12 D2
Main power wires
: 1/0 AWG Sky High Car Audio (SHCA) oxygen free copper (OFC)
Amp power wires
: 4 AWG Sky High Car Audio (SHCA) oxygen free copper (OFC)
Other wires
: 8 AWG SHCA OFC, 14 AWG OFC
Remote wire
: 16 AWG SHCA OFC
Speaker wires
: 14 AWG Sky High Car Audio OFC
Fuse
: SMD ceramic ANL type fuse -- (front) 300A, (rear) 200A, (rear) 100A
Positive terminals
: (front) SMD Double ANL Fuse Block, (rear) SMD Quad XL ANL Fuse Block
Negative terminal
: (front) Copper Sky High Car Audio Flat 6 Spot Battery Terminals, (rear) SMD Single Power/ Ground distribution block (Half Block), Negative battery T-bolt (I bent mine)
Ring terminals
: Sky High Car Audio Copper Ring Terminals w/ Heat Shrink Tubing -- 3/8" hole for 8 AWG, 4 AWG, 1/0 AWG
Sound deadener
: Second Skin Audio mats, (4) 6.5 speaker baffle
Calibration tools
: SMD DD-1, SMD CC-1
Last edited: