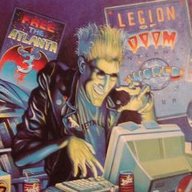 First Name

Luke
Joined

Dec 30, 2019
Messages
Reaction score

2
Location
Car(s)

Honda Civic 2018 Hatchback Sport 6-spd Manual
Build Thread

Hi everyone, I just finished my 2018 Honda Civic Hatchback Sport LX sound upgrade. I was pretty happy with just a head unit and front speaker swap for a while, but I decided to go all out and get this thing sounding clean.
Installed Components:
Dasaita PX6 Head-unit w/ Civic Trim
EX-Model Tweeter Sail Trim
Infinity Reference 6530CX Components (Front w/ Crossover)
Rocksford Fosgate Prime R165X3 3-Ways (Rear)
Noico 80 mil Sound Deadener Panels
Pictures of Install:
Sizing was pretty loose, manufacturer says about 50% coverage and I read 25-50% is good.
Noico was easy to install, I used 3 metal roller pack from Amazon to push it down. Pretty significant noise reduction when doing the "tap" test on the outside of the door.
First door I made the wires a little short for the crossover, but I wanted to route everything along the factory wiring. More pictures of crossover further down.
Better picture of the wiring running along the factory harness. I used quick disconnects for several points, if I get any issues with water I'll trade them out for something more water tight. But the inside of the door was pretty clean when I went to install so it should be okay.
Crossover is hidden in a small empty well inside of the door. This part should stay dry and I did not hear any rattle or issues after driving for a bit.
Simple padded foam tape and high temperature tape on the feet to keep it secure on the flat part of the door panel. I used ring terminals rather than wrapping/smashing wires to connect to the crossover.
From LX to EX, door is done! (Panel needs a good wash). The grill that came with the EX sail was nice for hiding the tweeters as compared to the open look.
Rear doors with the Rocksford Fosgate Prime 3-ways. I've had these up front for about 1.5 years and they sound fantastic with the upgraded head unit. That black goop Honda seals the plastic piece on the door with is very difficult to work with. It gets absolutely everywhere
2018 Honda Civic Hatchback Sport LX with proper sound. Needs some good detailing but the sound is so much better.
Thanks for checking out my project!