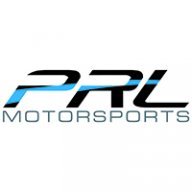 Premium Performance Products
Elite Sponsor
Joined

Jan 26, 2017
Messages
Reaction score

3,527
Location
Website
Car(s)

2017 Civic Si, 2016 Civic EX-T, 2018 Type R

[/URL]
[/URL]
[/URL]
"Oh look, another catch-can." - This was a phrase that we told ourselves we never wanted to hear. Our team has been toying around with a variety of different ideas/concepts over the past couple of weeks until we finally decided upon a finalized design.
Crankcase Ventilation Basics:
Engines with power adders and tunes or subject to aggressive driving styles are susceptible to experiencing higher crankcase pressure. Higher mileage engines are more likely to experience worn piston rings, which excess crankcase pressure can play a negative roll in. Reducing crankcase pressure with positive crankcase ventilation (PCV) is essential in increasing engine longevity. PCV systems utilize vacuum to suck combustion pressure out of an engine's crankcase. This air pressure is then introduced into the intake charge as it reenters the engine. Though the PCV system is a great effort, the reintroduced air contains oil vapors which lead to residue build-up and oil consumption issues. These oil vapors cause fouled spark plugs and harmful detonation, which are both major contributors to power output and engine safety. Detonation, especially in a turbocharged application is a big no-no. Any preventative actions to reduce crankcase pressure is always a plus.
What is an Air / Oil Separator?
The Air / Oil Separator (AOS) is plumbed into the PCV system between the crankcase and vacuum source in an effort to draw pressure from the crankcase. Our AOS is designed to promote centrifugal filtration as this pressure enters the AOS separator canister. Through this process oil vapors and other contaminates are separated from the air. Clean air then continues back into the intake system as the oil vapors are condensed to a liquid-state and drain to the bottom of the can. This process improves engine performance, piston ring sealing and oil consumption issues.
What makes our AOS so different?
Our AOS is the largest PCV can on the market at approximately 305 mL or 10.3 fl oz, thus promoting optimal filtration and airflow. This can makes use of any free room there is in 1.5T's tight engine bay. Custom low-profile fittings were utilized for optimal fitment.
We took a unique approach to our design by making this can modular. Customers can choose purchase our can with or without the optional bottom coolant-fed heating plate. The heating plate keeps the AOS the same temperature as the engine coolant, maximizing the evaporation of any water collecting inside the can. Though the AOS still gets the job done without the heating plate, water vapors will be reduced the hotter the can is.
The top plate, bottom canister and fittings on our AOS swivel 360 degrees, the center canister can be rotated in 90 degree increments and the mounting bracket can swivels 270 degrees to allow a universal fitment for future platforms.
Customers can also choose to purchase an optional drain / petcock kit for effortless draining. For those who don't wish to purchase this, the can can be easily taken apart for cleaning and draining by removing the stainless hardware on the top and bottom of the can.
Our can was modeled after industrial Air / Oil Separators that have been proven to operate with 90%+ efficiency with our tasteful, innovative PRL twist!
Kit Includes:
Billet 6061 Aluminum AOS Assembly
Anodized Exterior & Interior Finish
Viton O-Rings
Low-Profile Fittings, Anodized
Stainless Hardware
Lines/Hoses
Stainless Clamps
Stay tuned for more pictures and information as product development continues!

Last edited: