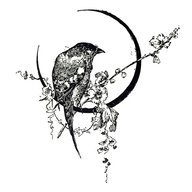 First Name

Rob
Joined

Apr 26, 2019
Messages
Reaction score

236
Location
Car(s)

2019 Civic Hatchback Sport

Hello everyone. Just this year, I became the happy owner of a 2019 Civic Hatchback Sport in Sonic Gray Pearl, and I'm completely enamored. I've always loved Hondas and Civics in particular, but owning one is a totally different world. The aftermarket, community, tuners, etc... for the Civic is astonishing and there are so many ways we can make our cars unique to us. Somehow my hobbies always end up being the expensive kind, so what's one more to add to the list? With that being said, allow me to give you a little background.

My name is Rob, I live in New Jersey, and I'm a machinist. Design, precision, and all things custom are serious passions of mine. On the side I own Feather Industries, which specializes in prototyping and EDC type stuff, but I have long wanted to get involved with car parts, both cosmetic and performance, so this may be a good place to share some things I come up with and test out on my car. And any good machinist is an intense perfectionist, so this should be fun lol.

For the time being, welcome to my Civic journal. I'm a huge fan of the race aesthetic, and the 10th gen hatch lends itself to that style in a street warrior kind of way. Trying to go for a functionally aggressive look that compliments the hard geometry and striking colorway of my car. Absolutely not trying to look too rice. I want an understated, tough presence. Performance-wise I want to keep things cool and maximize handling and available power with the CVT. 90% of my driving is around town with a little highway mixed in, so I want it to be snappy and nimble, but with a good bit of oomph in the tank for when I need it. Here's what I've got so far and what I've got planned.

Installed:

Performance
-Hondata FlashPro
-TSP Stage 1 tune
-Hardrace RMM
-DC Sports front strut bar
-PRL Cobra (race MAF)
-NGK spark plugs (0.028" gap)

Exterior
-SpoilerKing FK7 duckbill spoiler
-Rally Armor UR splash guards
-Lamin-X yellow head / fog tint
-FK8 LED headlights
-H.I.C. window visors
-Build stickers (+5HP each bro)

Interior
-(None / stock)

Planned

Performance
-PRL intercooler and pipes
-PRL catted DP/FP
-27WON W1 turbo
-GReddy DD-R exhaust
-Brian Crower ProH2K rods
-JE 9.5:1 73mm pistons
-Water/meth injection
-Coilovers or springs
-Better brakes
-Better tires
-Better wheels

Exterior
-Downforce Solutions rear diffuser
-Window tint
-New grill

Interior
-New steering wheel
-Leather or CF trim swap
-LED interior lights

I'll keep this post updated as I install more stuff or add things to the "Planned" list and will be posting pictures along the way. Thanks for stopping by!
Last edited: