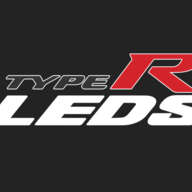 #1 Source for 10thgen LEDs
CivicX Basic Sponsor
Joined

Mar 13, 2018
Messages
Reaction score

354
Location
Website
Car(s)

2017 Honda Civic Type R
Vehicle Showcase

Hello Everyone. Thank you for joining us.
Here is a DIY, Do it yourself ,tail light removal for the 10th gen Civics. The steps are similar if not identical for all 10th gens.
Tools needed:
8mm wrench or Phillips head screwdriver.
Recommend using 8mm
The bolt is prone to stripping from the Philips head. (Thanks @CobraCommand)
Masking tape and microfiber towel.
Optional panel trim puller
Difficulty Easy (2/5 stars)
I AM NOT RESPONSIBLE FOR ANY DAMAGES, FIRES, CUTS, BRUISES, STOMACH ACHES TO YOU AND OR YOUR VEHICLE.
Let's have some fun
Step 1. Mask off the edges in between the bumper and the tail light to prevent scratches.
Step 2: Unscrew 2x 8mm bolts using a
8mm socket wrench
. Check out the blue circles in the photo. Tail light is held in position by these 2 bolts and 2 buttons. You'll see where as we progress.
Step 3: Gently pull the tailight away from the car from the rear. A gap will open. Insert your fingers (green arrows) and move towards the front of the vehicle (blue arrows). It will get tight and you'll soon run out of space. Skip to the next photo.
Step 3 continue: look at this photo. I have circled the buttons that hold the tailight to the vehicle. Pull out and away from the vehicle keeping the tailight parallel to the vehicle. The tail light will pop out.
That's it! Tail light has been removed.
To pop the tail light back into place: line up the white buttons. And push the tail light until the buttons pop back into place. With enough pressure you'll feel and hear it kind of snap into place.
Continue for Turn Signal, Brake and Reverse replacement
Step 4: locate your desired bulb.
Reverse: Light Blue
Turn Signal: Orange
Brake: Red
Twist counter clock wise to remove. Righty Tight, Lefty Loosey.
Step 5: Replace with desired LED or stock replacement.
Step 6: re insert bulbs/LEDs and twist Right to tighten.
Step 7: Reep the rewards.
End Scene.
Last edited: