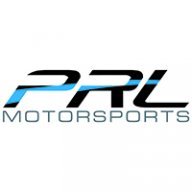 Premium Performance Products
Elite Sponsor
Joined

Jan 26, 2017
Messages
Reaction score

3,530
Location
Website
Car(s)

2017 Civic Si, 2016 Civic EX-T, 2018 Type R

We were curious what kind of times everyone was running, but had a hard time find anything. Let's put together a thread for everyone to post 1/4 mile times to help push this platform even further!
To help avoid repetitive questions and keep things concise, we ask that you post the following:
Picture of Time Slip
Year/Model/Sub-Model
Trans
Modifications
Power Numbers (If Known)
Track name and elevation is a plus!
We have put together two lists (Stock Turbocharger and Upgraded Turbocharger) as of 11/5/19. If we left anybody/anything off the list or have any information incorrect or dated, please let us know, as this was not our intent. We encourage the community to keep on pushing this platform and providing data!

Upgraded Turbo
​
10.80 at 131.56 MPH
Vehicle: 2017 Civic Si
Mods: K Tuner V2 (custom tuned), MAP prototype turbo kit Garrett gtx3071r, MAP catback exhaust – race, MAP prototype port injection adapter, MAP prototype port fuel injection line kit, MAP intercooler w/ MAP charge pipe kit, Walbro 525 w/ MAP prototype install kit, Prototype MAP ported head, MAP custom head studs, Brian Crower valve springs, Clutchmaster FX725 twin disc, Fortune Auto 510 coilovers - custom specs, MAP 8th gen civic Si small brake kit, Eibach rear camber arm, Whiteline rear toe arm, Goodridge brake lines, Belak 15x8 Beadlock front wheels w/ M&H slicks, Belak 17" skinnies rear w/ Mickey Thompson skinnies, AEM EMS4 ECU, Hasport engine/trans mounts, Acuity adjustable shifter, Acuity shifter cable bushings, MAP prototype staging brake kit, MAP prototype flex fuel kit, MAP oil cooler kit. Stock shortblock
10.85 at 131 MPH on low boost
Vehicle: 2017 Civic Si
Mods: KTuner (custom tune by Denis Howell at PRL Motorsports), VP MS100 Unleaded Race Gas, Zex wet shot nitrous kit jetted for a 100 shot w/ supplementary fuel system using Ignite e90, Built engine w/ CNC Werx CSS cylinder block, Brian Crower connecting rods, JE 73.5mm 10.3:1 compression pistons & Brian Crower valvetrain, stock camshafts, stock valves and stock port head, Stock transmission, Clutch Masters 725 Race twin disc clutch, PRL Motorsports Big Turbo Kit w/ GTX2860R GEN2, .86 A/R turbine housing (keep in mind this is the smallest turbocharger available with our kit) w/ catless downpipe, PRL Motorsports 3" exhaust dump, PRL Motorsports Cobra CAI w/ Race MAF housing, PRL Motorsports FMIC w/ upgraded charge pipe kit, PRL Motorsports front pipe, Stock struts w/ D2 lowering springs, Fast Brakes single rotor front brake kit, Belak 13×9 front wheels w/ 8.7/25×13 M&H slicks up front and Belak 15×4.5 skinnies w/ 4.5/25×15 Mickey Thompsons, Removed passenger seat, rear seats air conditioning and sunroof w/ Aerospec carbon fiber filler, 617.62 whp and 520.53 ft/lbs tq
Track: Keystone Raceway Park
Elevation: 1200 feet
11.233 at 126.38 MPH
E-Man
Vehicle: 2017 Civic Si
Mods: MoTeC, PRL Motorsports Big Turbo Kit w/ GTX2867R GEN2, PRL Motorsports front pipe, flex fuel kit, Saenz Performance connecting rods, retrofitted CT-R clutch, modified CMC, brake swap, 15" wheels/slicks
11.534 @ 123.06 mph
Vehicle: 2017 Honda Civic Si
Mods: Stock engine, 27Won turbocharger, PRL Cobra Race intake, PRL catless downpipe & front pipe, Hondata 4-bar MAP Sensors, custom flex fuel kit, Prometh meth injection kit, E39 + meth injection, 35 PSI tuned by Vit Viper, Type-R retrofit clutch, modified clutch master cylinder, 15 inch slicks, modified brakes for slicks
11.868 at 117.98 MPH
Vehicle: 2017 Civic Si
Mods: Hondata FlashPro (tuned by Daniel Butler on ethanol), 27Won W1 turbocharger, PRL Motorsports downpipe & front pipe, Injen intercooler, Injen intake, brake swap, M&H slicks, HAspor mounts, Seibon carbon fiber hood
12.435
TSpeed
Vehicle: 2016 Civic CVT
Mods: Hondata (custom tune on e85), billet compressor wheel upgrade, downpipe, front pipe & catback exhaust, intercooler and charge pipe upgrade, custom short ram intake, slicks
13.340 at 107.88 MPH
Vehicle: 2017 Civic Sport Touring
Mods: KTuner V2 (tuned by Derek Robinson on e85), 27Won W1 turbo upgrade, PRL race downpipe & front pipe, PRL flex fuel kit, PRL intercooler, Greddy SP catback exhaust, 27Won rear motor mount, BC Racing BR coilovers, Continental DWS06 tires
Stock Turbo
​
12.46 at 109.03 MPH
Jake Moore
Vehicle: 2018 Civic Si
Mods: KTuner (MKC Tuned on e85), PRL CAI, PRL intercooler, PRL downpipe & front pipe, Greddy SP catback exhaust, passenger seat removed
12.578 at 107.92 MPH
Mike Christie
Vehicle: 2017 Civic Si
Mods: KTuner (TwoStep Performance Stage 2 Flex Fuel tune by Derek Robinson), PRL Motorsports Cobra CAI, PRL Motorsports downpipe & front pipe, PRL Motorsports intercooler, Flex Fuel, slicks
12.885 at 110.33 MPH
Vehicle: 2017 Civic Si
Mods: Hondata FlashPro (tuned by Daniel Butler on e85), PRL intercooler, FKXRacing downpipe & front pipe, custom catback exhaust, PROCivic Flex fuel kit, ClutchMasters FX400, HASport mounts M&H slicks
12.927 at 104.5 MPH
Vehicle: 2017 Civic Si
Mods: Hondata Flashpro (custom tuned), e85, M&H Tires, HASport mounts, Wilwood BBK, ClutchMasters FX400, Injen Intake, Injen Intercooler, M&H Slicks
13.1435 at 108.77 MPH
PRL Motorsports
Vehicle: 2017 Honda Civic Si
Mods: PRL catless downpipe and front pipe combo PRL CAI PRL FMIC @KTuner ClutchMasters FX400 clutch D2 Springs Tuned by Denis Howell at PRL Motorsports and @VitViper at Vit Tuned. Stock exhaust, stock turbo, stock engine.
Power: 280 whp and 330+ tq on e30.
Track: Keystone Raceway Park
Elevation: 1200 feet
13.436 at 106.93 MPH
Vehicle: 2018 Honda Civic EX Hatchback (CVT)
Mods: Myxal SRI – PRL Cobra CAI w/ Race MAF, Si Turbo Inlet, Si Turbo, Depo Racing Intercooler, 3" PRL Downpipe, Stock Frontpipe, Stock Exhaust, **Custom Tune with two gallons of HP100 unleaded fuel**
13.708 at 103.26 MPH
Vehicle: 2017 EXT 6MT
Mods: AF Dynamic CAI/Ktuner V2/e25 Vit tune/245 khumo all seasons RV6 catless downpipe
Power: Before DP, 235/282
13.912 at 98.11 MPH
Vehicle: 2017 Civic Si
Mods: Ironman 215/40/17 crap tires on light Rota wheels, Hasport 62a, Redline 360 2.5" DP/FP, Cobra Race, KTuner with TSP Stg1
14.10 at 100.8 MPH
Vehicle: 2016 Civic EX-L CVT
Mods: Stage 2 KTuner 21 PSI calibration using 87 Octane
14.189 at 98.62 MPH
Vehicle: 2017 Civic Si
Mods: TwoStep Performance Stage 1 tune, PRL Stage 1 intake, muffler delete, Boomba rear engine mount
14.214 at 98.51 MPH
Vehicle: 2016 Civic EXT CVT
Mods: Hondata (tuned by Derek Robinson), PRL catted DP/FP, PRL CVT Cooler, PRL FMIC, PRL CAI, General AS-5 tires
Track: Guam International Raceway
14.223 at 101.32 MPH
Vehicle: 2017 Civic Hatchback Sport 6MT
Mods: VitTuned W/ Ktuner on E30 Blend, PRL Silicone Hose, AFE Dry Flo Drop-In Filter, Greddy Supreme SP Catback, PRL Front Mount Intercooler Kit.
Power: 237 HP
Track: Royal Purple Raceway
Elevation: 10' Above Sea Level
14.228 @ 101.82 MPH
Vehicle: 2017 Civic Si sedan
Mods: PRL "Stage 1" intake, KTuner (my mapping) 93 octane
Power: 236hp / 280tq on my dyno
Track: Cecil County Dragway, Rising Sun, MD
14.507 at 96.29 MPH
Vehicle: 2017 Civic Si
Mods: KTuner calibration
Track: Portland International Raceway
14.6 at 93 MPH
Vehicle: 2017 Civic Si
Mods: KTuner
14.7 at 96 MPH
Vehicle: 2017 Civic Sport Touring
Mods: Hondata +6 CARB calibration with Greddy SP catback exhaust system
15.828 at 91.03 MPH
Vehicle: 2017 Civic Sport Touring
Mods: Hondata FlashPro and MagnaFlow catback exhaust system
16.101 at 74.56 MPH
Vehicle: 2016 Civic Turbo CVT
Mods: Stock
Last edited: