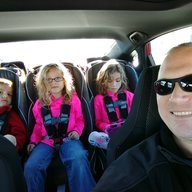 First Name

Charles
Joined

Nov 3, 2017
Messages
Reaction score

4,126
Location
Car(s)

'14 Odyssey EX-L '18 Civic SI Sedan '94 300zx twin turbo 2001 Ford F-150 Sport
Vehicle Showcase

Yes I'm a hater, hate peeps that can't comprehend simple statements. Like mpg is so close it does not matter. Epa, and my experience say so. Continually bringing up factoids to perpetuate your position means your hating on, not necessarily hate. Today they call it shaming vs bullying in past times. Think about it. I generally respect your posts but, but not when you knit pick on subjects and don't let them go (very seldom ).
I see the same responders, to these vs threads, and they don't seem to comprehend the entire statement. Such as close, doesn't matter, similar, tuned and non tuned.
To wit: a tuned 2.0 is so close to the 1.5 only gets fan boy responses from turbo owners.
That's not my intention... and certainly don't want to shame someone into facts, or nit pick them to death with my lack of comprehension. I'll set it to where I don't see any further postings from you so I won't ever be tempted to do so again. I simply cannot help to try to provide backed up, factual information as best I can to counter a statement I see as wrong... though I am certainly not infallible myself. Peace.