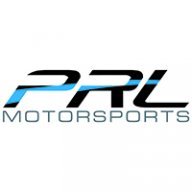 Premium Performance Products
Elite Sponsor
Joined

Jan 26, 2017
Messages
Reaction score

3,809
Location
Website
Car(s)

2017 Civic Si, 2016 Civic EX-T, 2018 Type R

We figured that it's only a matter of time before somebody pushes the 1.5T platform to the max and know that we will eventually need an engine with forged internals. We decided to follow suit with the rest of the platforms we're involved in and develop a motor program for the 1.5 Turbo.
We will be using brand new OEM Honda Si cylinder blocks, crankshafts oil jets/squirters, gaskets and hardware.
2017+ Civic Si block
Notice the coolant passages at the tops of where the sleeves intersect. Also notice the aluminum cast around the top layer of the iron sleeve.
Main caps; no main girdle here. Honda's past K-Series motors featured a factory girdle system.
Awe look how cute! 73mm Si 10.3:1 compression piston.
The factory piston features a narrow piston skirt with a unique "spotted" friction coating.
These pistons also have quite a bit of material between the rings; A rather beafy design.
Such a cute little factory connecting rod!
M6 rod bolts
The rotating assembly can ALMOST fit an a USPS Large Flat Rate Box!

The left side is a 2.0L Type-R connecting rod, right is a 1.5T Si connecting rod.
The left side is a 2.0L Type-R piston, right is a 1.5T Si piston.
Our goal is to offer a short block capable of holding ~500 whp. The build will most-likely consist of forged H-beam rods and forged pistons. We will be working to develop a drop-in piston set designed to mimic Honda's factory piston design. This will be extremely important for fuel atomization and combustion with the direct injection system. A ~10.3:1 compression ratio is a rather comfortable number for us as well, as it's high enough to keep turbo spool and response there, but not high enough that we are worried about detonation/knock issues.
We are also sourcing/developing a proper head stud and other components to be able to hold the power as well. Please stay tuned!

Last edited: