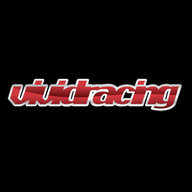 First Name

Tyler
Joined

Nov 28, 2018
Messages
Reaction score

52
Location
Car(s)

FK8

Vivid Racing Presents:
VR Tuned ECU Flash Tune Honda Civic Type-R Gen 10 FK8
Contact Me Directly for Exclusive Forum Pricing!
[email protected]
| +1.480.966.3040 x254 |
www.vividracing.com
We have had HUGE Success with our VRTuned ECU Flash for the FK8, Many hours of work have gone into ensuring the most amount of power while remaining SAFE. We develope our Tunes inhouse on our Mustang Dyno with the help of some of the best tuners in the industry. Our stage 2 Flash has consistently shown Gains of
64WHP | 81WTQ
while improving throttle response and other areas!
Tuning the ECU of your Honda Civic Type-R 2.0L Turbocharged engine is possible with VR Tuned. The driving characteristics are vastly improved while providing you additional benefits that your engine craves for. With this additional programming to adjust your ECU calibrations, we also make changes to the torque limiter to provide better throttle response.
The new VR Tuned ECU Flash for the FK8 Civic changes air/fuel ratio targets, ignition timing, boost, and many other parameters of the ECU. The change is parameters exposes the performance that Honda left on the table.
On our baseline runs, the FK8 put down 249whp and 257wtq. Keep in mind, measuring wheel horsepower will give you a lower number than the advertised crank horsepower rating. Torque comes on early but stays flat: a sign that the turbocharger is being held back. After getting a few baselines runs, we popped the ECU open and flashed the new tune file on it.
With the new tune file installed, the FK8 put down 313whp and 338wtq, representing a gain of 64whp and 81wtq. Where the torque once flattened out, it skyrockets up and peaks at 3800RPM. This massive gain in low-end power turns the FK8 into a beast on the street. The big increase in torque continues to the top-end which results in big horsepower gains.
Overall, the tune file we've developed thrills us, and we're excited to offer it to our customers. With huge low-end torque gains, your FK8 will pull hard right off the line. The big top-end power gains put the FK8 into a whole new category of front-wheel-drive performance. On top of the power gains, throttle response, turbocharger lag, and fuel economy are improved.
​
What are the benefits of VR Tuned?
#1 priority is our customer service to you!
Our tuning is used worldwide. We have powered vehicles of all types.
All ECU tunes can be reverted back to stock if necessary.
With the VR Tuned ECU Flash, basic bolt-on performance parts will not require a retune of your ECU.
Adding parts such as an exhaust, intake, plenum, pulley, will all adjust with the tune.
If you add higher octane fuel, the ECU will adjust accordingly.
We can tune cars worldwide including JDM, EU, Australian, and USA cars for different types of octane or environments.
Other custom enhancements are available if requested and applicable.
We test and dyno tune on our own cars to make sure what you get is safe, reliable, and gives you the results you want!
​