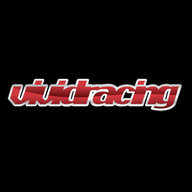 First Name

Tyler
Joined

Nov 28, 2018
Messages
Reaction score

50
Location
Car(s)

FK8

Vivid Racing Presents:
GReddy Type-28E Intercooler Kit Honda Civic Type-R FK8 17-19
Contact Me Directly for Exlcusive Forum Pricing!
[email protected]
| +1.480.966.3040 x254 |
www.vividracing.com
Product Information
:
The Greddy Performance Products Intercooler Upgrades for the 10thGen. Civics (FK8 Civic Type-R, FC1/FC3 Civic Si, and FK7 Civic Sport Hatchback) include upgraded replacement aluminum hard-piping and feature our world-renown "tube and fin" intercooler cores with a carefully matched inner-fin structure for an ideal balance of high cooling with low-pressure drop. This effective design is not only light-weight and efficient for cooling down air intake temperatures of turbo boost, but it's external aerodynamic tube and fin profile helps keep vital cooling systems like the radiator feed with cool ambient air-flow, when in motion. This contributes to an overall more effective cooling solution for the vehicle in many types of applications.
To keep engine power up and consistent, lap after lap, it is important to address the stock intercooler. The latest generation of Honda factory turbocharged engines make great power when cool but use a compact OEM intercooler, which tends to easily retain heat. This "heat soak" along with the ECU's sensitive safety protocols reduces engine power by compensating with lower boost levels and retarded timing. During our "back to back to back" tests, the OEM factory intercooler saw a loss in power of up to: -25hp/20ft/lbs for the K20 (CTR) and -20hp/12ft/lbs for the L15 (Sport/Si). While our larger more heat-soak-resistant, GPP intercooler kits, maintained consistent gains overstock of through the lower-mid to high RPM range, even after more than 3 consecutive dyno runs.
GPP offers two sizes of intercooler cores for each application to choose from: a medium-sized core and a larger core. Both kits will offer more consistent cooling for stock turbo and moderate boost up applications, however for high boost levels with more intense tuning, or large turbo upgrades, the larger core option will often be the preferred choice. However, when lower-end boost response is a priority the medium size selection is ideal. GPP Intercooler kits offer efficient, light-weight performance gains, with an easy bolt-on installation.​

Features:​
Type-28E Core Dim: L600 / H248 / W66 mm​

Includes Aluminum intercooler piping, hoses, brackets​
Fitment:​
Honda Civic Type-R FK8 17-19​
​