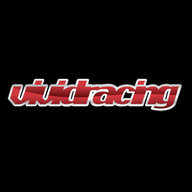 First Name

Tyler
Joined

Nov 28, 2018
Messages
Reaction score

50
Location
Car(s)

FK8

Vivid Racing Presents:
VR Tuned ECU Flash Tune Honda Civic Type-R Gen 10 FK8 2.0L Turbo 320HP *Forum Exclusive Pricing*
MSRP $1000.00. PM, call, or email for FORUM Exclusive Pricing!




[email protected]

| +1.480.966.3040 x254 | www.vividracing.com
Product Information
:
Tuning the ECU of your Honda Civic Type-R 2.0L Turbocharged engine is possible with VR Tuned. The driving characteristics are vastly improved while providing you additional benefits that your engine craves for. With this additional programming to adjust your ecu calibrations, we also make changes to the torque limiter to provide better throttle response.
Crank Horsepower Ratings:
Stock Power: 320HP | 295FT/LB
Stage 1 Power: 360HP | 369FT/LB
Stage 2 Power: 374HP | 382FT/LB
What are the benefits of VR Tuned?
#1 priority is our customer service to you!
Our tuning is used worldwide. We have powered vehicles of all types.
All ECU tunes can be reverted back to stock if necessary.
With the VR Tuned ECU Flash, basic bolt-on performance parts will not require a retune of your ECU.
Adding parts such as an exhaust, intake, plenum, pulley, will all adjust with the tune.
If you add higher octane fuel, the ECU will adjust accordingly.
We can tune cars worldwide including JDM, EU, Australian, and USA cars for different types of octane or environments.
Other custom enhancements are available if requested and applicable.
We test and dyno tune on our own cars to make sure what you get is safe, reliable, and gives you the results you want!
How to Flash Your ECU?
We can bench flash the ECU. To bench flash the ECU, you must remove it from your vehicle and send it to us. Once we receive the ECU, we will prepare the tune file and then ship it back to you for re-installation. We do not solder or modify the ECU board at all. All ECU tuning is done via bungy probes that have a needle tip to provide an electrical connection.
Options:
You can select to get one of our Stage ECU Tunes. The Stage 2 is usually for those looking to maximize the performance of their vehicle. Though not required unless stated, this is usually for those running a performance exhaust and at least 91-93 octane fuel.
ACTION: Forum Exclusive Pricing for a Limited Time!
Ordering:
Phone
:
You can reach me directly by calling +1.480.966.3040 x254 to place your order over the phone.
Payment Methods
:
- Credit/Debit Cards (Visa, MasterCard, Discover, American Express)
- PayPal (MAP Loophole, use the PayPal Direct Payment Link:
www.paypal.com/vividracing/PRICE
)
- Bank Wire
- Bill Me Later
- AZ Orders will incur 7.8% sales tax
- All international orders (outside of US and Canada) require Bank Wire or PayPal
Shipping
:
We have very competitive worldwide shipping rates. Most orders leave via FedEx, however we do use UPS, DHL, and various freight companies. The most efficient shipping method takes precedence. Expedited shipping is available by request.
Hours of Operation
: We do not observe Daylight Savings Time in Arizona
March-October: M-F 9am-6pm PST
November-February: M-F 8am-5pm PST
We are closed for business Saturday and Sunday
Contact Information
:
Phone: 480.966.3040 x254
Email:
[email protected]
Website:
www.vividracing.com
Please feel free to contact me via PM, Email, or Phone if you have any questions.
Last edited: