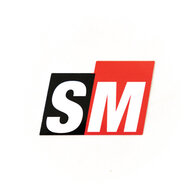 Thomson
CivicX Basic Sponsor
First Name

Thomson
Joined

Jun 7, 2018
Messages
Reaction score

232
Location
Car(s)

Black (CBP) FK8 Civic Type R, Black (D4S) Scion FRS, Black (BSM) F80 M3 Comp

Proud to debut our latest batch exclusive offering to the CTR Market:
Volk ZE40 RW Limited - 18x10 +36 w/ DEEP Concave! Featuring Face-3 concave, which is unprecedented for the Type R Platform! Brought to you by System Motorsports! The long wait is finally over for this custom-ordered sizing.
**Previously, the ZE40 was only able to be produced in Face-2 concave for the FK8 CTR Platform. Due to the fact that Face-2 concave was not "deep" or "concave" enough for majority of customers, we have taken upon the due diligence to offer Face-3 concavity for the FK8 platform!
This sizing was catered and procured specifically for FK8 Civic Type R owners who wish to achieve this concavity with the ZE40 Wheel. The RW Limited only comes in white, and is decorated with red accents around the edge of the rim, very suitable for the Type R theme!
This sizing will work with BOTH OEM height FK8 CTR + those lowered on springs/coilovers!
Recommended tire size (OEM Height) 255/35/18 or 265/35/18
Recommended tire size (Lowered on Springs) 255/35/18
More technical specifications:
Forged Monoblock: ~18lbs
Rays valvestems will be provided
Custom Batch Exclusive Sizing
Concave Face + Brembo Clearance
No trimming required!
List price $3892.00/set
Sale cost $3350/set
Message us now for a ship quote! Limited production to < 5 sets.